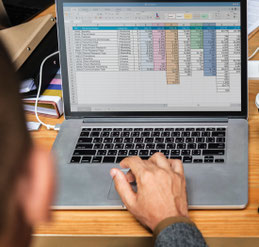 The ECHA (European Chemicals Agency) is building the SCIP Online Database to improve the SVHC (Substances of Very High Concern) reporting transparency.
SCIP stands for Substances of Concern In articles, as such, or in complex objects (Products).
Here is the timeframe of the SCIP Database implementation:
Autumn 2019: launch of a user test group and a stakeholder workshop at ECHA (preliminary date 12 November)
Early 2020: launch of the prototype version of the database
July 2020: deadline for Member States to transpose the legal requirements into national law
5 January 2021: notification duty kicks in for industry
This means that, as an importer or a manufacturer of articles, if after January 5th, 2021 you don't declare anything on the SCIP Database, you are actually stating that your products don't contain any SVHCs above the threshold.   If, based on a risk assessment approach like the IEC 63000, you find out SVHCs listed in the Candidate list in your products above the 0.1% threshold, then these SVHCs must be declared on the SCIP database accordingly.
The SCIP database declaration brings greater transparency on the presence of SVHCs in products and may influence purchasing choices and enhance appropriate recycling and waste treatment through both product life cycle and circular economy approaches.
The IPC Association Connecting Electronics Industries, is creating standard IPC-1752B to enhance REACH reporting as well. All the other REACH obligations still applies.
A SCIP  prototype is available already available.  ECHA also offers insightful workshops in this regard.
Should you have any questions, don't hesitate to contact Enviropass.
---